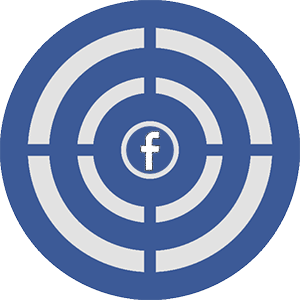 We have been doing some testing recently using Facebook's ad network and have been playing around with the retargeting pixel.  Before we delve into what we learned and how you can benefit we're going to look into what retargeting actually is and how it works.
For those that are new to search engine marketing, ad networks, and pay per click marketing, the concept of retargeting is probably a bit foreign. It is probably easiest to explain with something you may have seen while surfing the Internet.  Have you ever visited a website, then you leave that site and start noticing advertisements on Facebook, Google, Bing, or even other websites like YouTube displaying advertisements from the same website you had visited earlier?  When an ad from a specific website follows you around, that is the essence of a retargeting ad campaign.
When you get started with retargeting, you create a new campaign and are given a retargeting pixel which is basically a few lines of code that you would place on your website, or a specific page on your website.  When visitors land on a page that has the retargeting pixel, a cookie is placed in their browser that lets the advertisers in the specific ad network know that they should display ads from that retargeting campaign when those people visit other websites.
Using a retargeting campaign is a great way to remind people about your product or service, and even offer a special discount in order to get them to return to your website.  People are so distracted online these days.  While someone may have been on your website and been interested in ordering your product or service, they may have browsed away from your site temporarily and completely forgotten to come back and place their order.  With retargeting, you are able to basically follow them around the Internet with your advertisement.  This will keep your product or service constantly on their mind, even subconsciously by displaying on other people's websites.
We have been running a retargeting campaign using the Facebook ad network for nearly a year now.  We placed a tracking pixel on our client's website and started with a small $10.00 a day budget.  Our client provides dental services and has a really easy to navigate website that ranks well in the search engines.  We created a few different ads promoting teeth whitening services, as well as dental implants.  In addition we created a campaign that would only retarget people who had not visited the dental website in over 180 days that would display an ad letting them know they were due for a checkup.  The ads were very specific to the dental practice and used an image of the dentist the customers knew and trusted.  Using the retargeting campaigns, our client showed a huge increase in teeth whitening and dental implant surgeries.  The dentist also reported that people were contacting the office to follow up on their checkup on their own without the need for the receptionists to reach out to them.
Using retargeting with a pay per click (PPC) system is a great way to cost efficiently remind your website visitors about your products or services.  By offering them a discount or some sort of special offer, you can easily attract them back to your website and obtain a new customer.  The best thing about PPC is that your ad will display to the people you are targeting for free.  The only time you pay is when someone clicks on the ad and visits your website.  Getting people to your website is a challenge, and if you have the write sales copy, it should be easy to convert someone to a customer, especially if they were already interested in visiting your site previously, then click your ad and come back again.
If you want to see how a retargeting campaign can help boost your sales, be sure to contact WebVantage Marketing today.  A small investment in a retargeting campaign could increase your bottom line significantly.