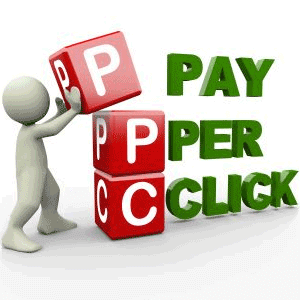 If you answered yes to the question in the title of this article, you are not alone my friend.  We all had to start somewhere, and even our Search Engine Marketing staff had to learn the ropes once upon a time.  In this article, we are going to break down Pay Per Click (PPC) marketing into small bite sized chunks that will hopefully be easy for you to understand and mentally digest.  Before we get into learning PPC, let's break down what it is exactly.  Pay Per Click marketing is exactly what it sounds like, you are bidding a certain amount in order for your ads to be displayed.  When someone clicks on your advertisement, you will be debited a specific amount, not to exceed your maximum bid.  Their are multiple ways to go about bidding on advertising placement; however, they all typically being with keyword research.  You see with PPC, you choose relevant keywords to your business and bid how much you are willing to spend per click.  The most experienced search engine marketers choose their keywords carefully, and continuously monitor their results.  If certain keywords are not performing as well as others, good PPC advertisers will optimize the most successful ads by increasing the ad budget for the winners, while completely removing the poor performers. If your goal is to become a successful PPC advertiser, be sure to read this article in its entirety.  Once you have a good understanding of PPC advertising, you should spend time reading more in-depth PPC techniques the revolve around targeting and spend a little money testing various Pay Per Click networks to see which one converts best for your target audience.
1. Learn The Lingo And Concepts Behind PPC
Before we knew how to run and walk, most of us started by crawling.  Taking an example from our most infant times plays a big part in learning PPC advertising.  Understanding what a maximum and minimum bid are is key to ensuring you do not blow your entire advertising budget to attract just a few clicks.  Understanding how to study keywords and determine an appropriate bid price by the recommended Cost Per Click (CPC) is critical to bid placement.  If you bid too low, you might never be seen as your competitors will be out bidding you for your given keywords.  Knowing how to set a daily maximum spend is critical as well.  If your budget is only $500.00 a month, you might want to set a maximum daily spend over just under $17.00 so your ads do not eat your entire budget in a single day depending on your cost per click and number of keywords.  Learning about targeting is also important.  If you are a local business, you do not need people who are in another county, state, or country seeing your ads.  You can target things such as geographic area, sex, and age.  You can also utilize PPC marketing for re-targeting purposes.  We wrote up a previous article detailing how you can re-target users who have already been to your website.  We recommend you check it out if you want a good rundown on how to use re-targetting to generate more business.
2. Determine Your PPC Platform
Their are many different choices when it comes to starting your first PPC campaign.  The most common is paid search networks such as Google AdWords, and Bing Ads.  Google also has its Display Network where you can place your advertisements on other people's websites.  Then their is social advertising whereby you purchase advertisement space on popular social media sites like Facebook and Twitter.  Each advertisement network revolves around the same types of principles.  You bid for specific keywords, then target who should see the advertisements.  Depending on the network, you can set very granular targeting which is good if you have a specific person who is your optimal client.  Companies like Google and Facebook who collect a lot of information about their users are perfect candidates for granular targeting.  These sites know users names, locations, age, sex, and can probably estimate income data as well.  Do some testing with the major platforms and pick one that you really enjoy working with.  Once you have picked the PPC platform, we have found it best to stick with it until you have mastered it.  Do not switch platforms until you are an expert with one.  As you start to see success in one platform, try and replicate it with another one.  Remember though, each platform is different and has a different type of user base.  While it would be great to assume that what worked on one platform will work on another, our experience has proven otherwise.
3. Monitor And Optimize
This is one of the key areas of making PPC work for you.  In the beginning, PPC advertising is a lot of work.  You need to research keywords that your target audience would be using when they are searching on various sites.  Once you have entered in your list of keywords and bid on them, you will need to monitor your daily spend per keyword.  Most advertising networks have really good metrics included which provide good metrics on how much you have spent for each of your selected keywords.  If you see a high click through rate (CTR) for certain keywords and not others, you may want to consider removing the poor performing keywords while scaling up your budget for the higher performing ones.  The worst thing you can do when starting a new campaign is go in, set everything up and then walk away and hope for the best.  You need to continuously optimize your PPC campaign.  Even when your campaign doesn't need modification as it is running good on its own, we still recommend you check your numbers at least once a day.
4. Learn From Common Mistakes
They say that even if you fail at your first attempt but learned something from it, it really is not a failure.  While you can expect your first few campaigns to perform sub-par, as long as you learned why they did not work as well as they could have, they are not technically failures.  If you want to learn before jumping right in, you can read about other people's PPC campaign mistakes and tips.  Their are plenty of forums out their that discuss PPC advertising.  A lot of users on forums have entire threads where they post their campaign, and their successes and failures.  More experienced PPC advertisers tend to jump in with advice which can turn a failing campaign around to something that works well for the advertiser.  If you are more of a hands on learner, I suggest venturing into a forum that specializes in PPC advertising and creating your own follow me type thread and post your stats each day.  You will be surprised how many people will wish you luck and help you with your journey.  You can also review research papers that discuss the effects of paid search to get some good insights as to whether or not it is a good idea for your business.
I hope this article has helped given you more of an insight into search engine marketing with Pay Per Click networks.  Our search engine marketing team has tons of experience with various forms of paid advertising online.  If you could use some assistance putting together a well researched and highly optimized campaign, please contact us to get started.