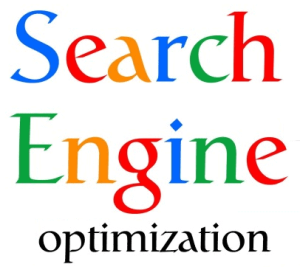 If you have been following along with our recent blog posts (and we hope you are), you will recall that their are two major elements when it comes to Search Engine Optimization (SEO). The one we have the most control over is known as On Page SEO; whereas, the more difficult area that is more difficult to manage is Off Page SEO. Just in case this is your first post you have read on our site, allow me to break the two down really quickly.
On Page SEO
When you look into what On Page SEO is, you can easily explain it as anything that you can control on your own website.  Understanding SEO and what the search engines are looking for is important when you first start to build your website.  Having a strong foundation when you start building a website will make optimizing your site for search engines a lot easier versus having an existing site that was not built optimally for search engine optimization.  So what are some things that go into On Page SEO? See the list below:
High Quality, Unique Content
Use Of Appropriate HTML Tags
No Duplicate Content Throughout The Site, Or From Other Websites
Proper Website Interlinking
Ease Of Use For Website Visitors
Off Page SEO
In terms of Off Page SEO, these items are a lot harder to control as it deals with how other websites link to you.  When you have your own website, you can link to other places on your website very easily which will help search engine spiders learn about new content and how it is related to the area you linked to it from.  Off Page SEO is different as it requires other websites, owned by other people to link to your website.  Their are important aspects of Off Page SEO that must be considered.  One of these factors is the authority of the site linking to you.  If you get links from high quality sites that a reputable in the eyes of the search engines, those links will surely give you an added boost in the rankings.  Alternatively, if you get links from other sites that are related to your product or service, those links will also help you rank.  On the other hand, getting links from spammy locations will not help you, and depending on your link building method could actually cause a penalty.
A lesser known Off Page SEO Method
As previously mentioned, Off Page SEO can be pretty difficult to do.  We have written an article in the past dealing with some Off Page SEO secret sauce which we recommend you check out when you have a moment.  This method is totally different but can be used to build some decent links to your website from a variety of directories which have been online for years.  This method involves either using software your company has developed, hiring someone to develop something useful, or just building a simple application such as a screensaver.  For our example, we built a customized WebVantage Marketing screensaver which we are happy to share with you.  It did not cost us a dime to create as the software used for completely free.  The next step was to fire up our software submission tools which were used to contact a few hundred file directories and automatically submit our software to them.  While some providers have a manual review that can take anywhere from a few hours, to a few weeks, other places have instant approval.  This looks really good as you do not want tons of new links coming from external sites all at once.  It looks a lot more natural if you get you links consistently over a period of time.
These links will help you with your Off Page SEO; even if it is just to help you diversify your anchor text which is another important factor of Off Page SEO.  This is just another technique we can use to help our clients rank better in the search engines.  We have some pretty sophisticated tools to help with submitting your software to various directories online which will then link back to your website.  If you would like us to provide you with a free consultation on how we can assist you with your website needs please contact us today!